Archive for July, 2011
I happened to catch this Snuggie Sighting going into the 13th inning of tonight's Giants/Padres game (and yes, I grabbed it off my MLB.TV app on my iPhone). The score was tied at 5-5 when the camera found a Snuggie wearer in the crowd. He's rocking a Giants Snuggie, so of course the Giants are going to win. It's just a matter of when, not if, thanks to Snuggie Karma.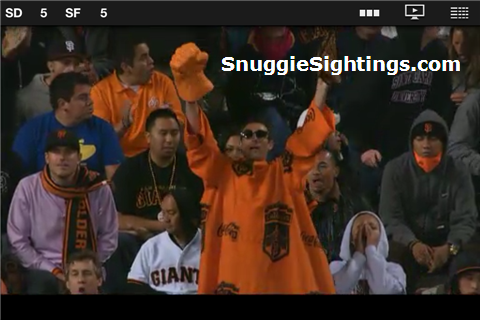 All it took was 1 more inning for the Giants to win the game with a dramatic walk-off home run (and a splash hit, no less). So even after all this time, not only is it easy to get on TV when you wear a Snuggie in public, but Snuggie Karma is just as strong as ever. And who doesn't want to wear a fleece blanket with sleeves in July?