Archive for October, 2011
I just was on Google and the time lapse video for their Google doodle for their logo is a video where they are carving pumpkins. I couldn't help but notice someone wearing a Snuggie at this point.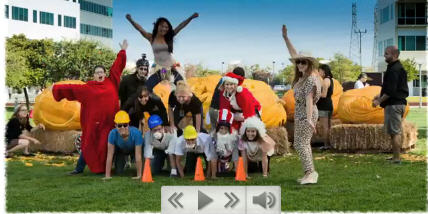 You have to hit Google on October 31, 2011 to see this in action, otherwise the above screen grab will have to suffice.