College Snuggies – Jim Rome discussed the College Snuggies on Jim Rome is Burning on 4/24/09. Vince and the ShamWow can't hold a candle to the College Snuggie!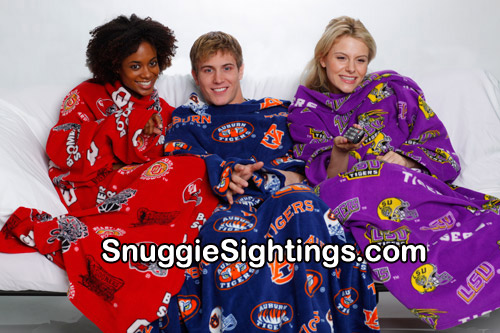 [/caption]
No exact word as to when these will be available, but I'm sure Snuggie will sell millions of these. Another smart marketing move for a Blanket with Sleeves. I'm assuming since this info is being released, that they'll be available in time for football season. Perfect for Snuggie tailgating.

Jim Rome's first mention of the Snuggie on January 7, 2009.

Buy NCAA Snuggie is coming soon!
2 Responses to 'College Snuggie on Jim Rome is Burning'
Leave a Reply