Archive for the 'Snuggie in Public' tag
There's a chill in the air. The fleece beckons. Get Snuggie.

Anne writes, "here is a snuggie sighting on board the Diamond Princess on Christmas Eve 2009 from Auckland to Sydney Australia" – What can I say? I ran across this going through old emails. After a long wait, here's your aquatic Snuggie Sighting, Anne!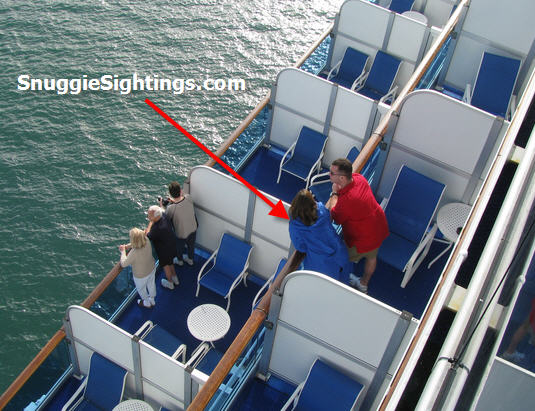 Let's take a closer look at that Snuggie.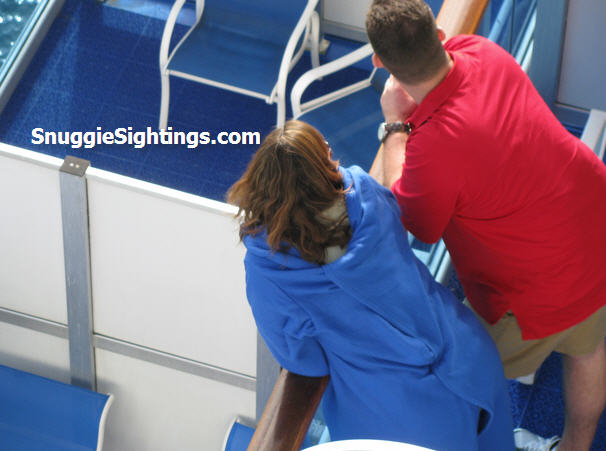 Here's an MLB Snuggie Sighting at Busch Stadium. It's hard to see, but the finger is pointing at someone wearing a Pink Snuggie at a Cardinal's night game.